For under school aged Children
Mondays during School Term
The mainly music programme has been designed for the enjoyment of children.
The weekly sessions held during the school year are full of fun, educational music and musical activity to grow and develop our young ones.
Mainly music is an activity you and your child (birth to school age) can participate in and enjoy together.
WHEN:  From 9.30-10.30 on Mondays during school term (public holidays and pupil free days excluded)
FOR MORE INFORMATION:  Call Cheryl Whyte on 0411 103 026
For Primary Schoolers
Sunday during School Term
Kids for Christ (K4C), is for primary schoolers and is split into two age levels, prep to grade 3, and grade 4 to grade 6. 
During the worship service, children will be invited (not compelled) to attend Kids for Christ or SWAG, usually at a time which is just prior to the message given by one of the Pastors.  
This is a time when we encourage our young people to understand what the Bible says about life and faith.  There will also likely be prayer during this time.  Visiting children are completely welcome to attend.  
WHEN:  Sunday morning during the church service (with the exception of school holidays).
FOR MORE INFORMATION:  Call Pastor Jeff on 0417 782 588
Church Youth Group
Friday Evening During School Term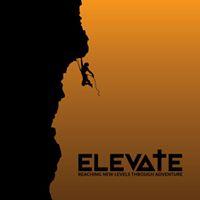 Elevate Youth is a ministry of Atherton Tablelands Baptist Church and is held each Friday night from 7pm – 9:30pm each during the School term.
Elevate Youth is for high schoolers, Grade 7 to 12.  It is is an activity based youth group, challenging young people to aspire to greater heights in leadership, physically, and most importantly, spiritually.
From canoeing on Lake Tinaroo, scaling Mt Baldy or Mt Bartle Frere, to taking a bus trip to combine with the youth of other Churches, the youth who attend have a fantastic time.  The activities are wide and varied, engaging in all sorts of interests which can broaden horizons. 
We can also include a time each night of spiritual devotions followed by small group discussion time.  All are welcome to try elevate out!
WHEN:  Friday Nights – 7pm – 9pm.
FOR MORE INFORMATION:  Check out the Elevate Yungaburra Facebook page.